The colder weather is settling in and nothing goes down better than a hearty homemade butternut soup!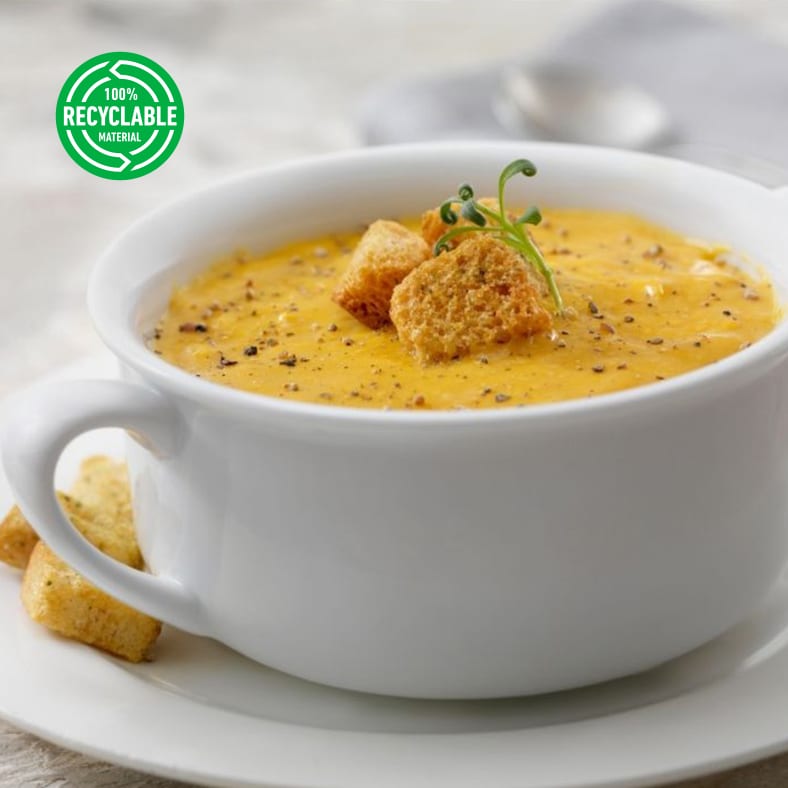 Ingredients: (Serves 4)
Supa Mama® kitchen foil
2 butternut squash, medium sized
Drizzle (2 tsp) avocado oil 
1 onion, halved
1 garlic clove, peeled
½ Tbsp maple syrup
1 tsp salt
¼ tsp nutmeg, ground
¼ tsp ginger, ground
3 cups vegetable stock
cracked black pepper, to taste
To garnish:
Croutons
Fresh parsley
Cracked black pepper
Instructions:
Preheat your oven to 180°C. 
Line a baking tray with a sheet of kitchen foil. Set aside.
Slice the ends off the butternut squash and carefully slice them in half lengthwise.
Remove the seeds and membrane with a spoon.
Place your butternut on your prepared baking tray cut side up. Coat with avocado oil and sprinkle salt and pepper.
Place your squash in the oven to roast for ±50 minutes. At the 30 minutes in the oven, add the onion and garlic clove to the tray and drizzle some avocado oil over them. Continue cooking for another 20 minutes, then remove from the oven.
Allow the butternut squash is cool enough to handle, the use a spoon to scoop out the flesh and pop it into a blender. Add the onion, garlic, maple syrup, salt, nutmeg, ginger, and stock to the blender too. Start with 2 cups of stock and add more as you need to achieve your desired consistency. Blend on high for several minutes or until creamy. Taste and season as needed.
Serve the butternut soup hot garnished with croutons, parsley and cracked black pepper.
SUPA TIP: You can make a big batch of this soup and freeze it in my freezer bags for busier nights and any easy dinner!