Hate the mess of baking but love the taste of fresh cookies? Make your dough & freeze it.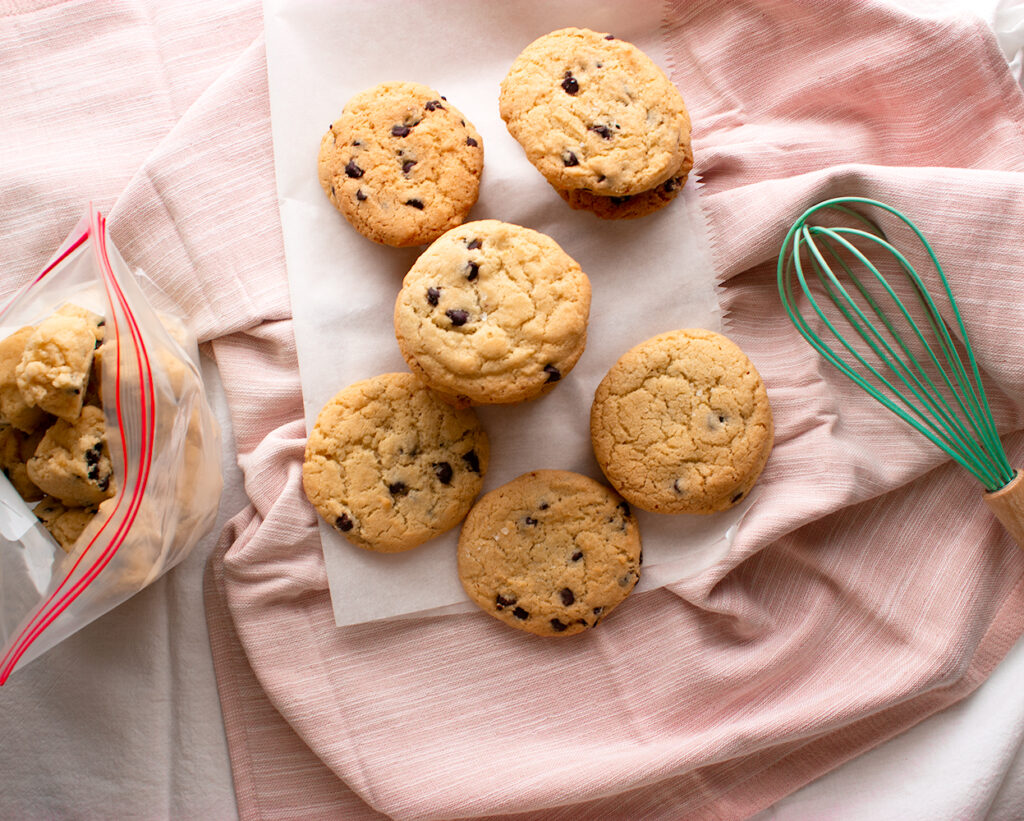 This amazing recipe is from by @pixiegrams Instagram page! She has been crafting the perfect choc chip cookies recipe for some time and I can confirm she's nailed it!
Makes: 15 cookies
Prep Time: 5-10 minutes
Baking Time: 15 minutes
You will need:
Supa Mama® baking paper
Supa Mama® large freezer bag
2 cups cake flour
½ tsp baking soda
½ tsp kosher salt
¾ cup unsalted butter, melted
1 cup white sugar
½ cup brown sugar
2 tsp vanilla essence
1 large egg
1 large egg yolk
½ tsp apple cider vinegar
1 ½ cups chocolate chunks or chips
1 tsp salt flake salt for the top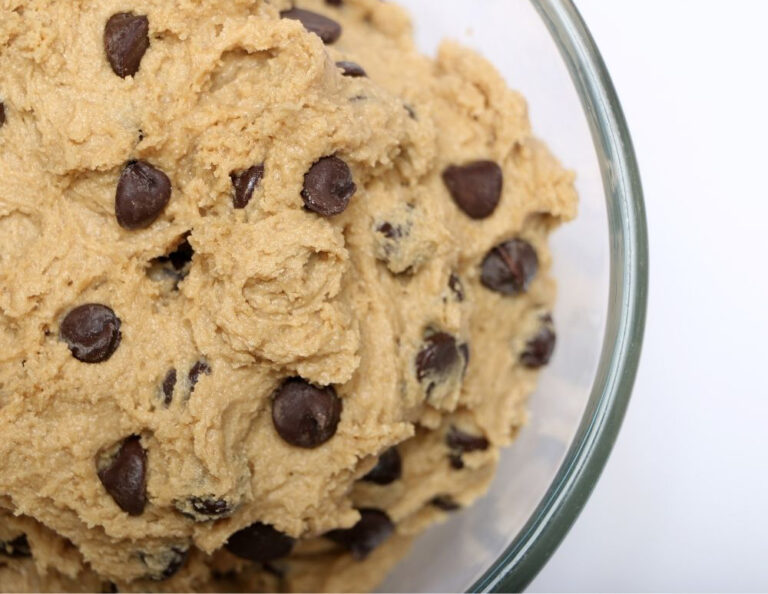 Instructions:
Preheat oven to 180°C and line 2 baking sheets with Supa Mama® baking paper.
Sift together flour, baking soda and salt into a small bowl.
In the bowl of a stand mixer (or bowl if you are using a hand electric beater), combine melted butter (cooled to room temperature) and sugars. Mix on medium speed for 2-3 minutes until creamed (sugar is dissolving).
Add in egg, egg yolk, apple cider vinegar and vanilla and continue to mix for another 2-3 minutes.
Turn mixer to low and slowly add in flour mixture until the dough becomes stiffer and clumps together, 2 minutes.
Add in the chocolate chunks and mix to combine.
Using an ice cream scoop, scoop dough onto prepared cookie sheets. Don't spread them, they will do this as they bake! 7-8 cookies to a sheet will allow them enough space.
Top the unbaked cookies with a pinch of salt flakes if you'd like.
Bake for 15 minutes, until edges are crispy, and centre is still soft.
Remove from the oven and let cool on rack.
Freezing:
If you are making to freeze, you can double or triple the recipe above.
Portion them into balls and freeze.
Pop them into a clickseal Supa Mama® large freezer bag & they will keep for up to 3 months.
When you are ready to bake remove them from the freezer and allow them to thaw and bake as normal.