Cupcake DIY Stencils with Supa Mama® baking paper!
A fun and easy way to decorate muffins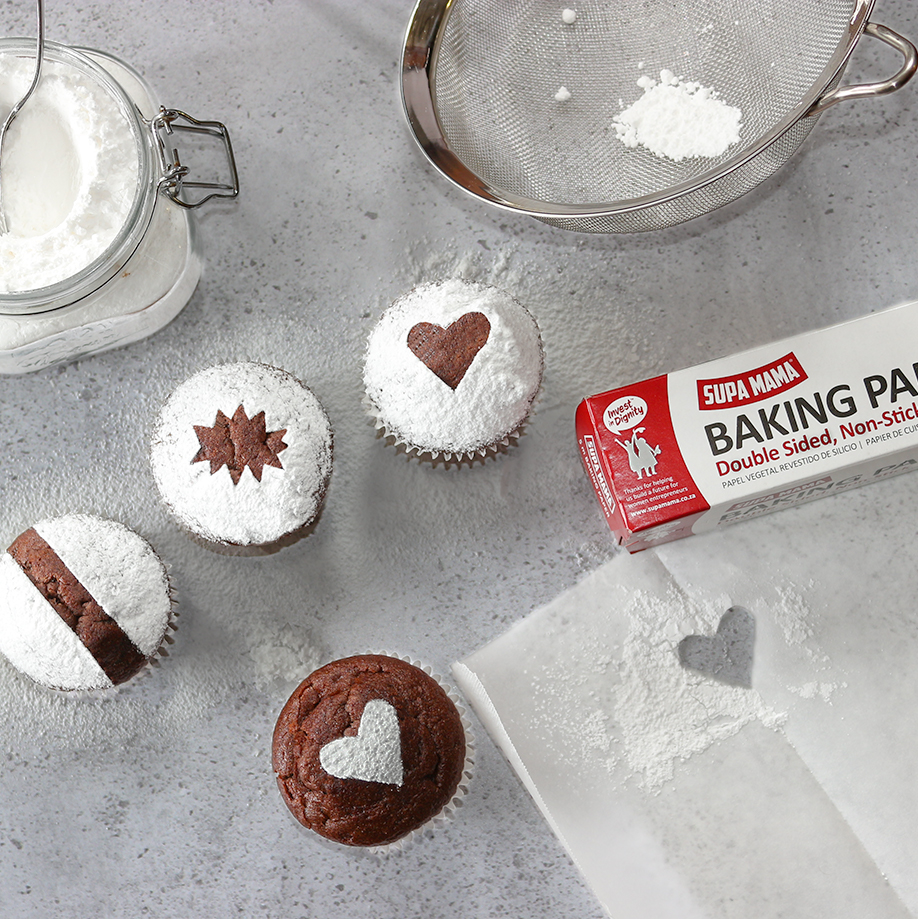 You will need:
Supa Mama® baking paper
Pencil
Scissors
Chocolate cupcakes
Sieve
Icing sugar
Instructions:
Cut a strip of Supa Mama® baking paper and fold it in half.
Draw half of a shape you would like (heart, person etc.) and cut it. When you unfold the baking paper it should have a stencil of the shape you cut out.
Place the stencil over your cupcake, dust icing sugar over cupcake and carefully remove the stencil.
Have fun!