Comfort food lover? Who isn't! Meatballs & gravy with a side of mash & veg have been devoured in my kitchen for as long as I can remember.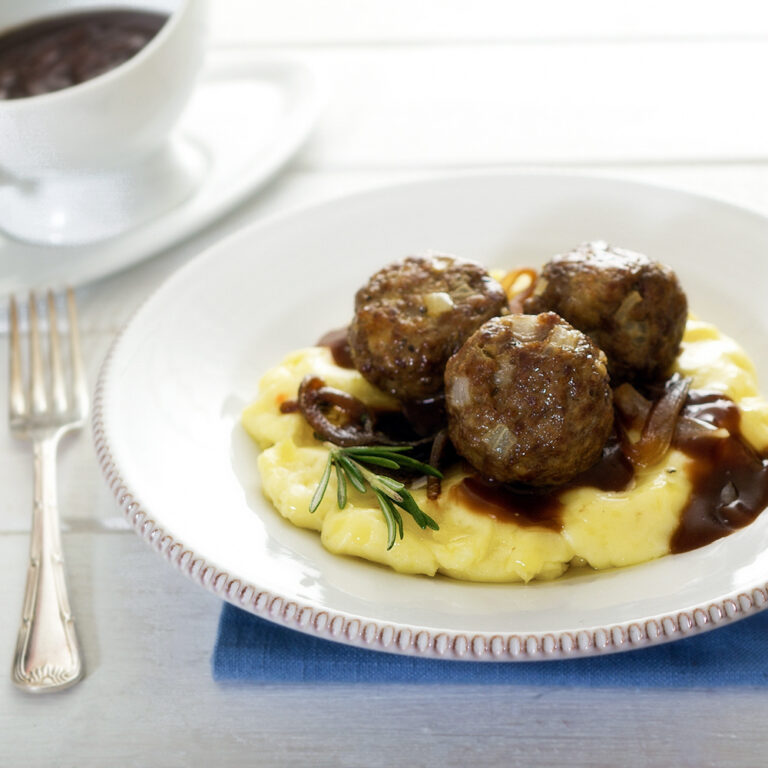 Serves: 4 people
Prep Time: 15 minutes
Cooking Time: 35 minutes
You will need:
Supa Mama® kitchen foil
500 g beef mince
2 Tbsp parsley, chopped
1 medium onion, grated
1 egg
50 g breadcrumbs
Salt and pepper to taste
Oil, as needed for frying
Mashed potato and veggies, for serving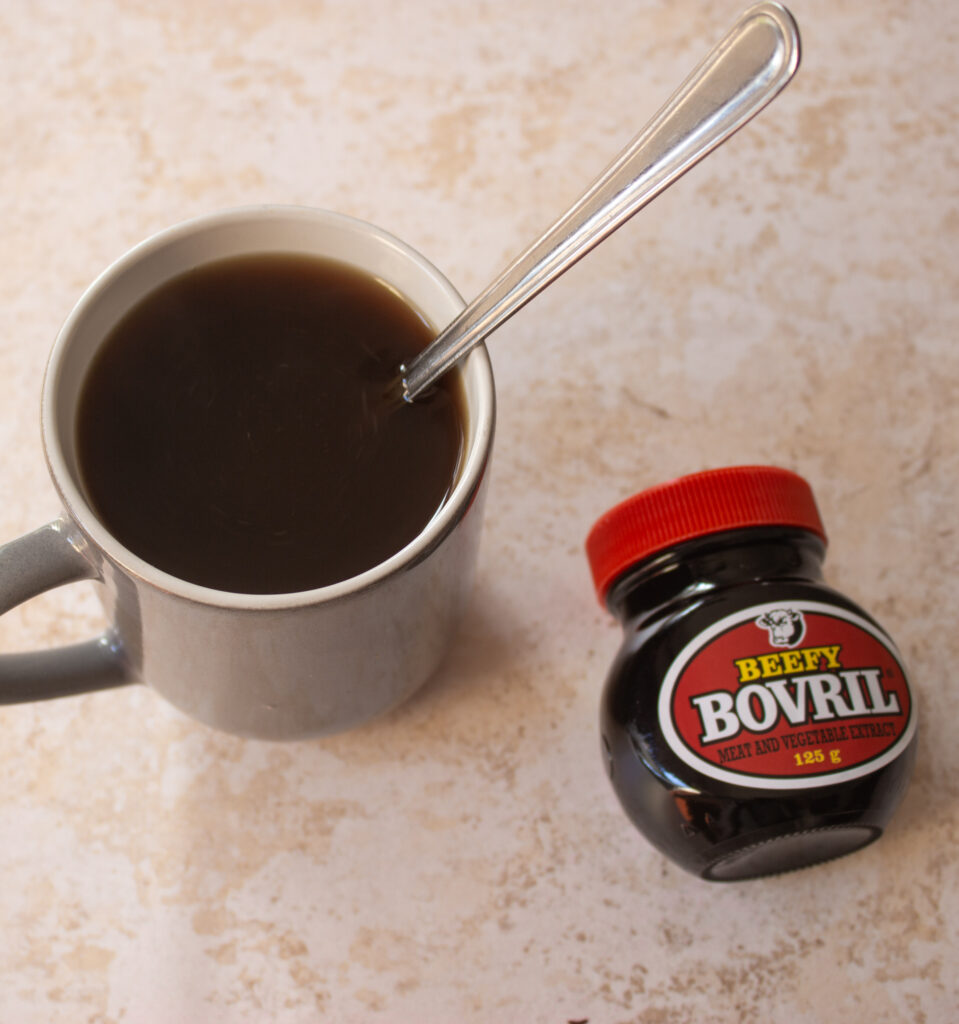 For the gravy:
A little bit of this gravy goes a long way, as it is rich and flavourful, so make sure you don't over do it!
2 onions, quartered
2 Tbsp butter, unsalted
2 Tbsp cake flour
1 Tablespoon Bovril
1-½ cup boiling water
Instructions:
Combine the mince, parsley, onion, egg, breadcrumbs and seasoning in a bowl and mix until all combined. Roll into small balls, about 5 cm in size.
Heat the oil in a large pan. Cook the meatballs in batches over a medium heat. Cover with Supa Mama® kitchen foil to keep warm.
To make the gravy, cook the onions in the same pan as you cooked the meatballs in until golden brown. There should be leftover oil from the frying.
Add the butter to the pan, allow it to melt and whisk in the flour slowly. Heat this roux (onion, butter and flour mix) over medium-to-low heat for about 5 minutes, until it starts to darken. Make sure your hob doesn't get too hot and burn the roux.
In a cup, mix together the Bovril and boiling water. Ensure it is all dissolved and then slowly add this mixture to the roux in the saucepan, stirring constantly.
Bring to a gentle boil (you shouldn't have to turn up the heat) and allow to boil for 1 minute. It should thicken up nicely.
To serve, place your mash & veg onto your plate or bowl, top with meatballs and spoon over the gravy (remember it is rich so don't go too crazy!).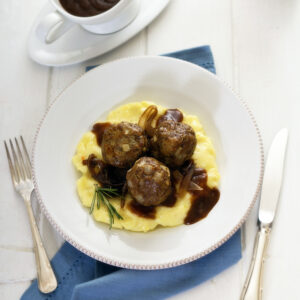 SUPA TIP:  
Bovril is a great substitute for stock, it has a wonderful salty umami (savoury) flavour.
Make a double batch of meatballs and freeze them in a Supa Mama®  freezer bag. You can then cook them from frozen – pan fry, then finish off in the oven on a sheet of Supa Mama® kitchen foil.