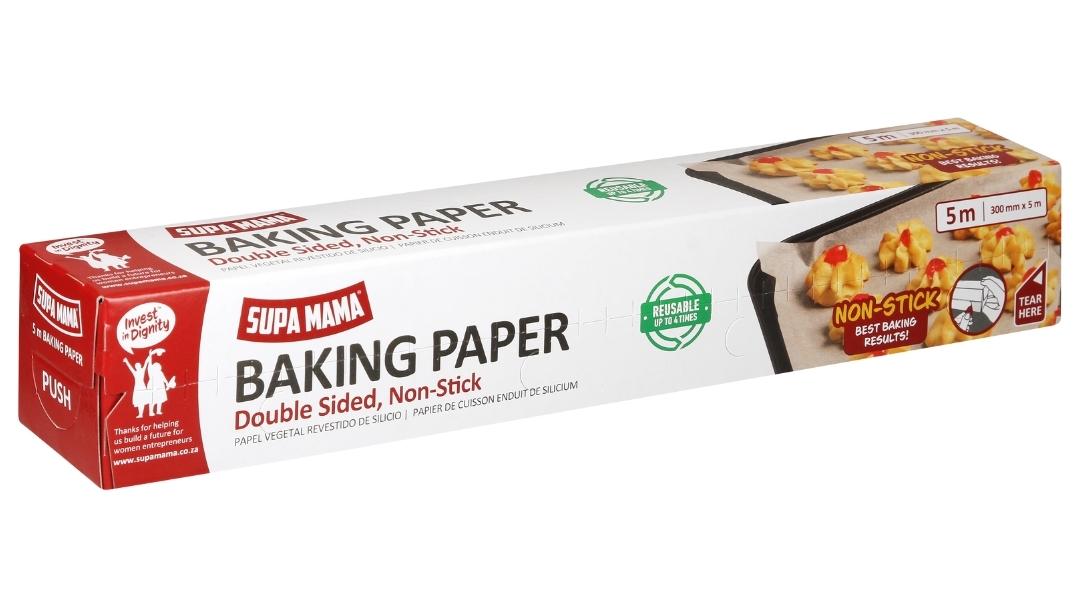 *This is a bulk buy item. If you would like to buy a single unit, you may find Supa Mama products at most major retails stores across South Africa. 
12 rolls of 5m Baking Paper
Reusable up to 4 times
Double-sided
Even the most delicate & sticky foods lift with ease
Non-fat alternative to line baking trays & biscuit pans
Can handle heat up to 220°C
100% recyclable
Roll Specifications:
Find recipes and hacks for this product here.
Non-stick, Double-sided, 4 Times Reusable