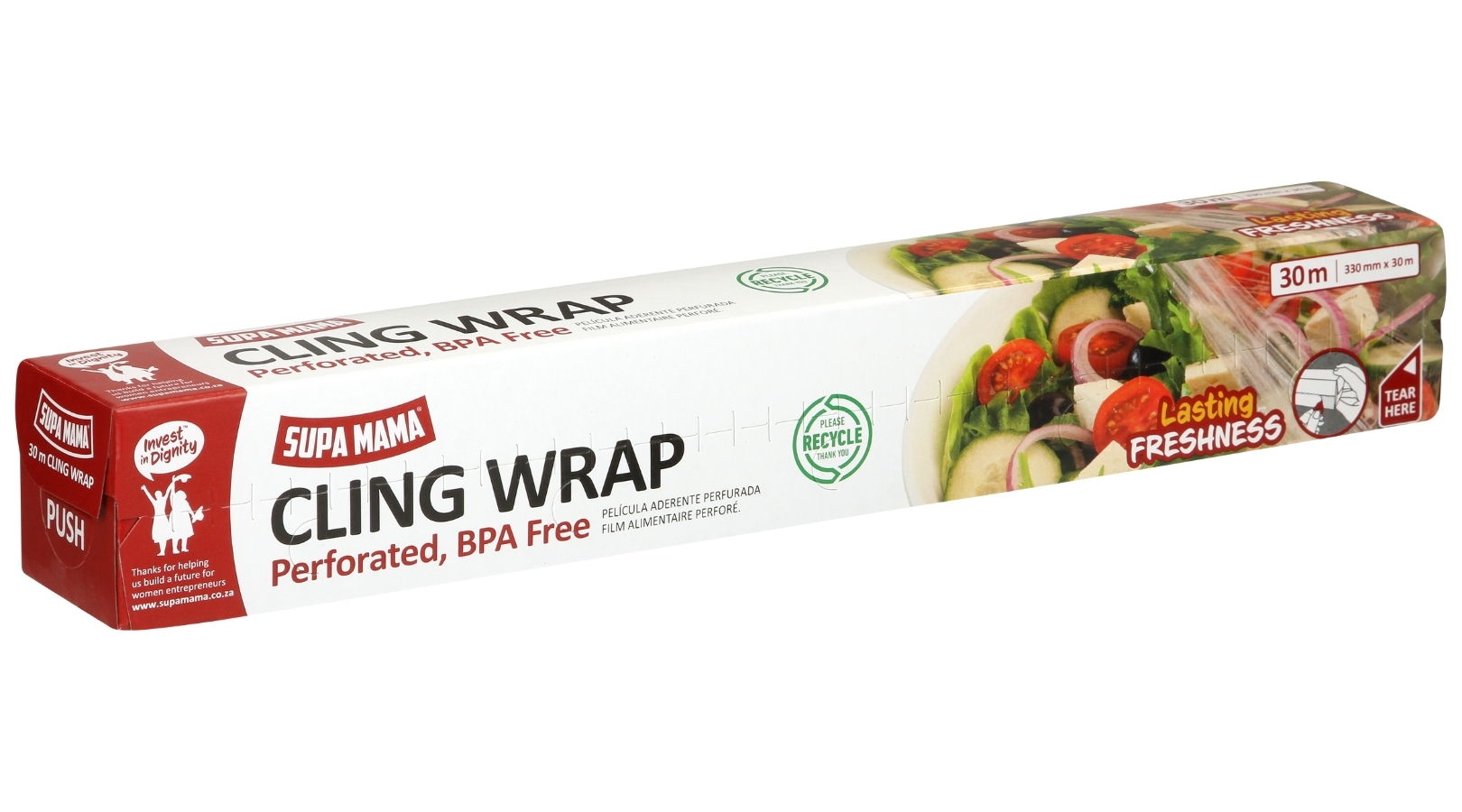 Cling Wrap 30m (12 x 30m)
*This is a bulk buy item. If you would like to buy a single unit, you may find Supa Mama products at most major retails stores across South Africa. 
12 rolls of Cling Wrap 30m
BPA & PVC Free
Stretches to seal & keep your food at its best
Wraps in freshness & extends food lifespan by keeping air out with a tight seal
100% recyclable
Roll Specifications:
Find recipes and hacks for this product here.