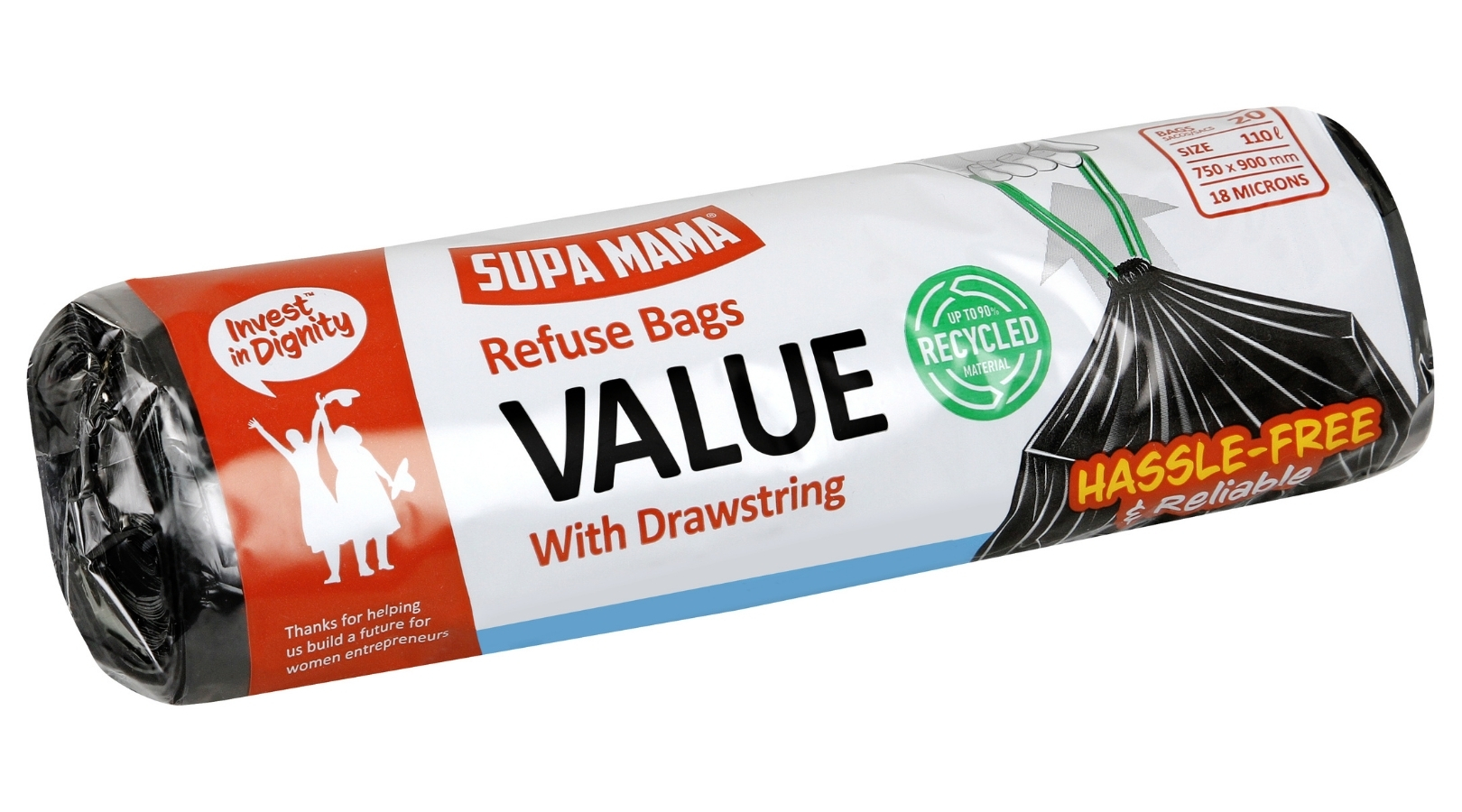 Value Refuse Bags (25 x 20 Bags)
*This is a bulk buy item. If you would like to buy a single unit, you may find Supa Mama products at most major retails stores across South Africa. 
25 sleeves of 20 Value Refuse Bags
Strength for everyday use
Easy tie, easy carry drawstrings for more hygienic handling
Interleaved for convenient dispensing
100% Recyclable
Bag Specifications:
750mm x 900mm
110l capacity
18 microns
When
We need this product back in stock
Love the refuse bags, and the drawstring is so convenient for handling and tying.
Supa Mama refuse bags
I am extremely happy with the value drawstring bags from Supa Mama. I use it for all my household garbage as well as for transporting used linen