I love a traditional meal just as much as I love trying something new in the kitchen! This Asian inspired sesame chicken & broccoli freezer meal is a great quick cook for when things get a little busier! 🥰
Less time doesn't mean you need to skip on flavour!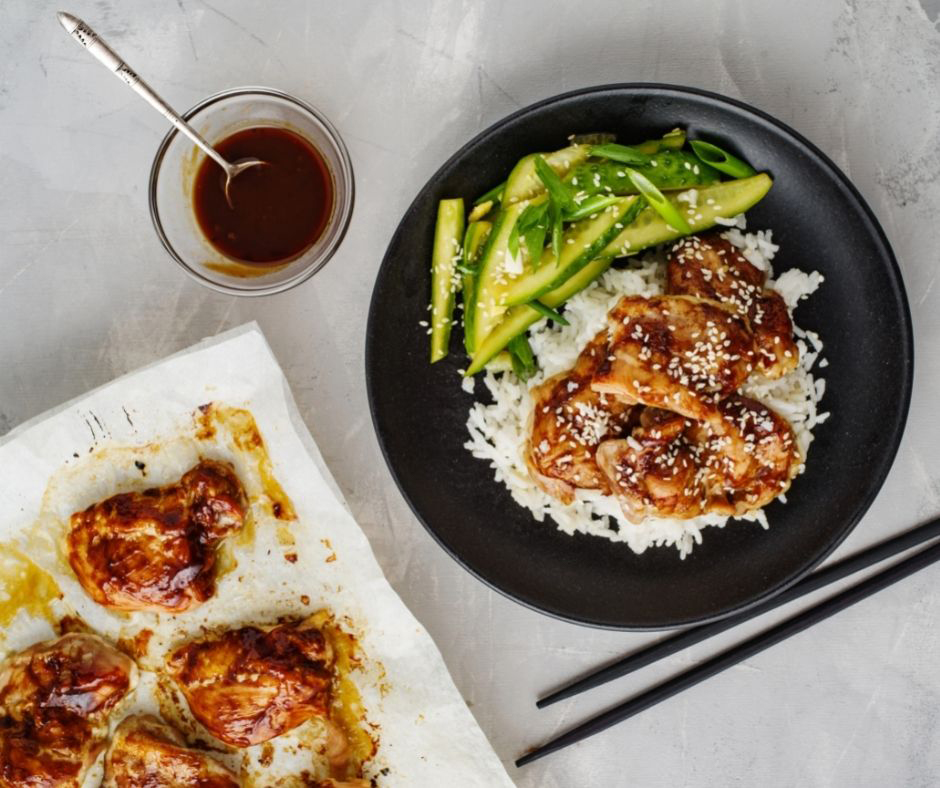 Prep Time: 10 minutes
Cook Time: 20 minutes
Serves: 4-5 people
You will need:
Supa Mama® large freezer bag
1 Tbsp grated ginger
3 cloves garlic, minced
2 Tbsp sesame oil
3 green onions thinly sliced
2 Tbsp low sodium soy sauce
2 Tbsp rice vinegar
2 Tbsp oyster sauce
1 Tbsp corn starch
½ head of broccoli, cut into florets
6 boneless skinless chicken breasts, cut into cubes or strips
2 tbsp vegetable oil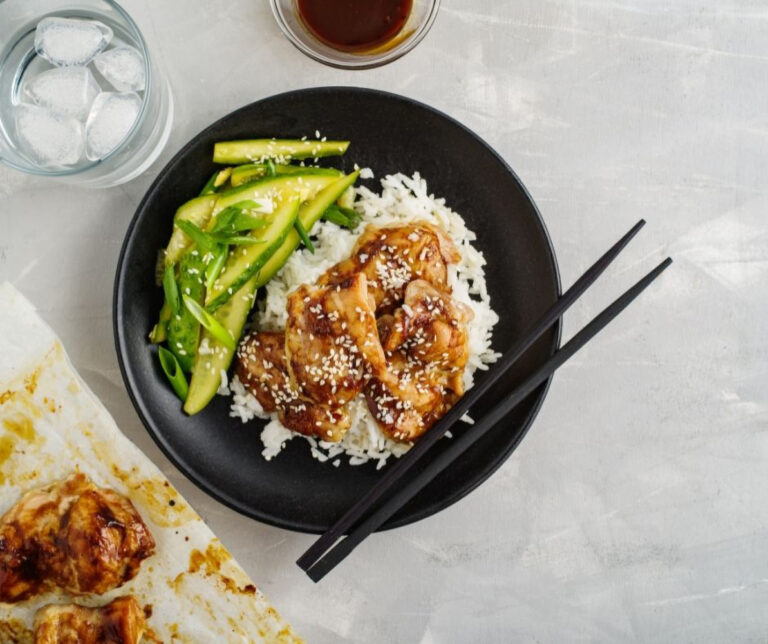 Prep:
In a pan on medium heat, toast the ginger, garlic, and sesame oil together until fragrant. About 2-3 minutes.
In a medium bowl, whisk together green onions, soy sauce, rice vinegar, oyster sauce, and corn starch.
Add the toasted garlic, ginger and oil to the bowl and mix.
Add broccoli florets (optional here: I prefer to add them fresh to the chicken when cooking) and chicken pieces to the bowl mixture, toss around to ensure they are well covered and place in a large freezer bag.
Freeze until you are ready to use or use it the next day! Make sure to write the date, it will keep well for 3 months if frozen. You can cook it immediately too should you desire.
Cooking:
Remove from freezer.
Allow to thaw overnight in the refrigerator on a plate or empty dish.
Place freezer bag contents onto a Supa Mama® baking paper or kitchen foil lined tray and cook at 180°C for ±15-20
Alternatively, cook in your air fryer or in a wok.

Air fryer: line your air fryer with Supa Mama® kitchen foil and place contents in the basket, cook for ±20 minutes at 180°
Wok: over high heat, empty contents into wok and add ¼ cup water. Cook for 15-20 minutes and stir occasionally.

Serve over rice or cauliflower rice.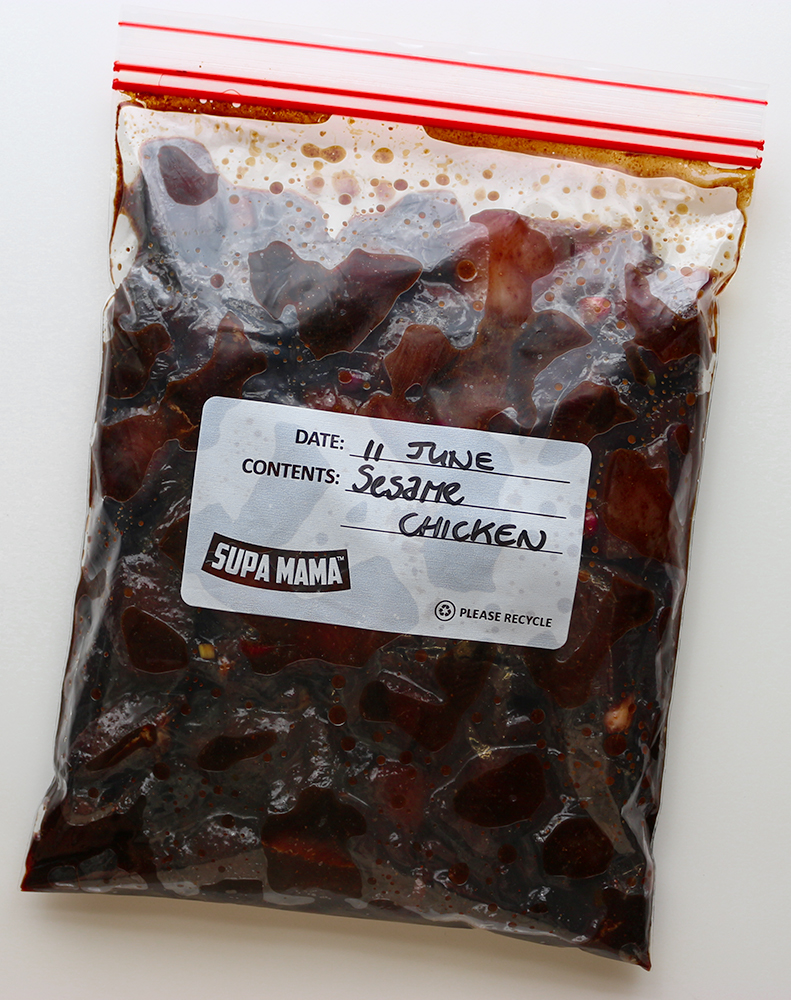 SUPA TIPS:
The flavour will develop when the marinade is defrosting.
This is great for a 'chuck in the wok with no thought' meal on the busier days.
Want to know more about how Supa Mama® #MakesItBetter? Read more about how you become an agent of change with every purchase.