A great way to elevate your chicken breast into something so much more.
I stuffed these with spinach and feta, wrapped it in bacon and served with a side of grilled baby marrow. Simple, easy, delicious.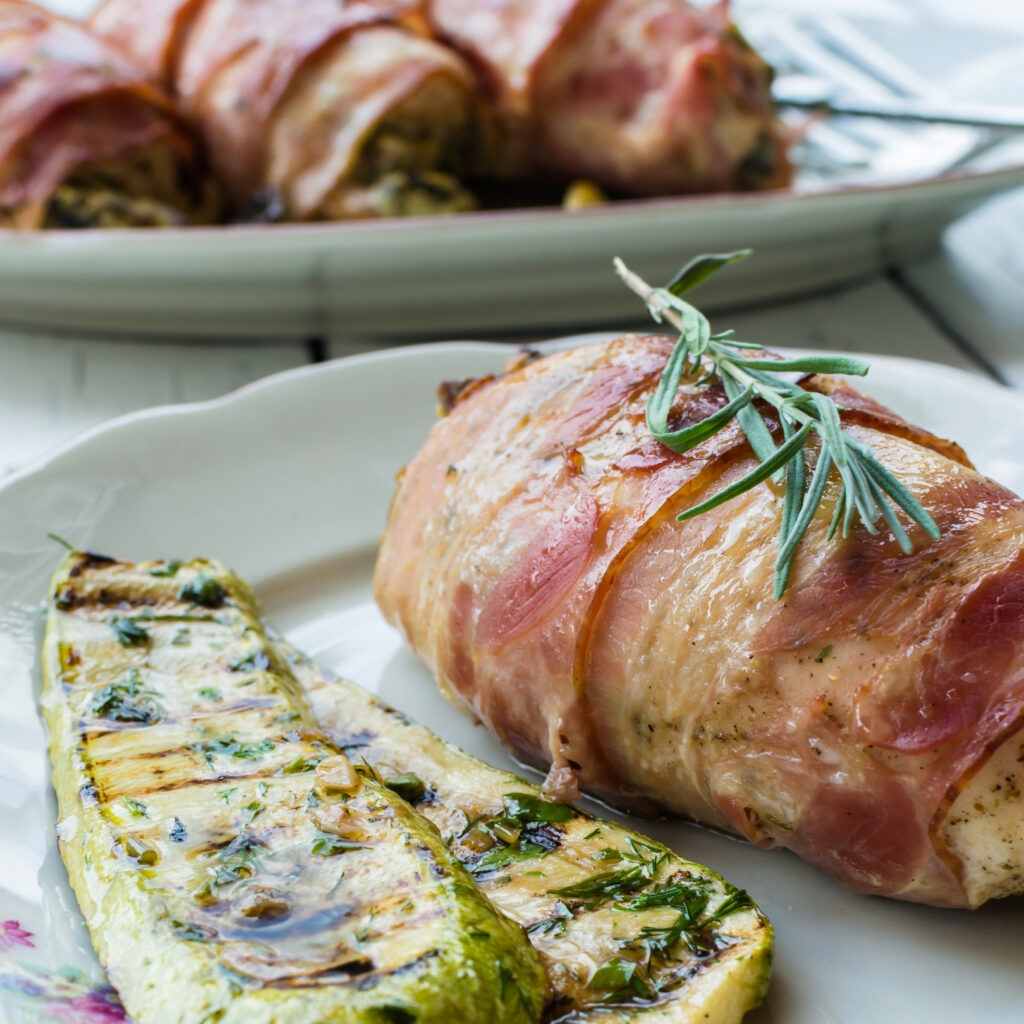 Serves: 4 people
Prep Time: 25 minutes
Cooking Time: 1 hour
Ingredients
Supa Mama® cling wrap
Supa Mama® baking paper
4 skinless, boneless chicken breasts
¼ cup mayonnaise
250g baby spinach, roughly chopped
¼ cup feta cheese, crumbled
2 cloves garlic, minced
Salt and pepper, to taste
8 slices bacon
Side of your choice, I enjoy mushrooms and baby marrow!
Instructions:
Preheat the oven to 190° Line a baking dish with Supa Mama® baking paper.
Lay out a sheet of Supa Mama® cling wrap, place chicken breasts on top and season, then cover with another sheet of cling. Using a rolling pin or tenderiser beat the chicken down until each breast is flat and about ½ – 1 cm thick. You can do each breast individually if you don't have space to do them all at once.
In a medium bowl, mix mayonnaise, spinach, feta cheese, garlic, salt, and pepper until well blended. Set aside.
Spoon spinach mixture in a line down the centre of each chicken breast. Roll up and wrap each with a piece of bacon, and secure with a toothpick. Place your lined baking dish.
Bake in the preheated oven for 1 hour, or until chicken is no longer pink in the centre and the juices run clear. If you have a thermometer, it should read 73-76°C when inserted to the centre.
If you would like to crisp up your bacon, get a pan on a very hot stove and finish it off by frying for a short period on each side.
Serve with sides of your choice and enjoy!