What better way to celebrate #NationalFriedChickenDay than Amasi Fried Chicken?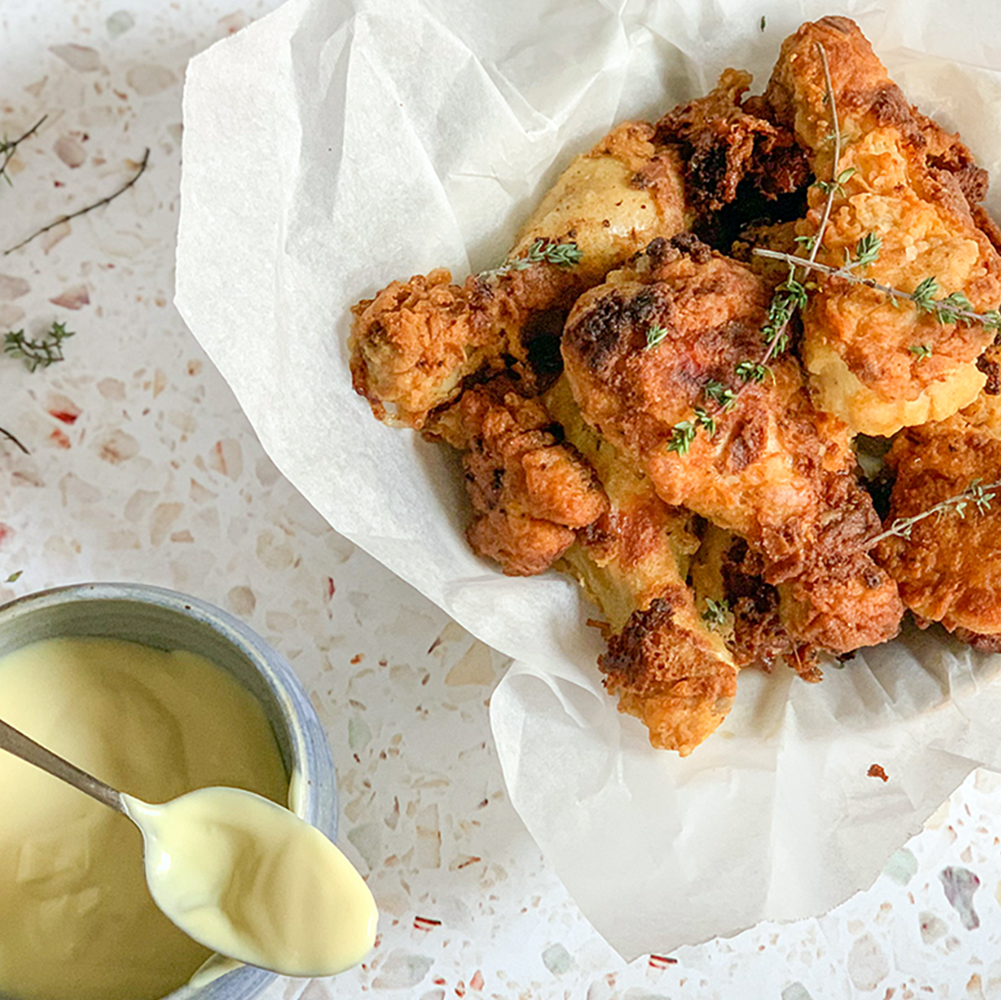 Serves: 6
Prep Time: 15 minutes
Marinade Time: 1 hour or overnight
Cook Time: 45 minutes
You will need:
Supa Mama® large freezer bag
8 chicken pieces
500ml (2 cups) buttermilk or amasi
2 bay leaves
1 onion, chopped
4 garlic cloves, bruised
Coating:
500ml (2 Cups) cake flour
10ml (2 tsp) baking powder
10ml (2 tsp) smoked paprika
5ml (1tsp) chilli powder
2.5ml (1/2tsp) ground cumin
Pinch salt
Cooking:
Oil for frying
Supa Mama® kitchen foil
Parsley to garnish
Instructions:
Put the chicken pieces, buttermilk or amasi, bay leaves, onion and garlic in large Supa Mama® freezer bag, seal and toss around ensure they are all well coated. Place in the fridge and marinate for 1 hour or overnight.
When you are ready to cook, preheat the oven to 180° Line a baking sheet with Supa Mama® kitchen foil.
Combine all the coating ingredient and mix well.
Heat your oil for frying in a large saucepan or pot.
One piece at a time, take the chicken out of the marinade and roll it in the coating mixture.
Deep-fry the chicken in bathes until crispy and golden brown.
Arrange the deep-fried chicken on your lined baking tray and bake for 30 minutes until cooked through.
Sprinkle the parsley over and serve.