I've never met a potato dish I didn't love. Get on board with these baked potato parcels topped with mushroom sauce & you're on the tastiest path.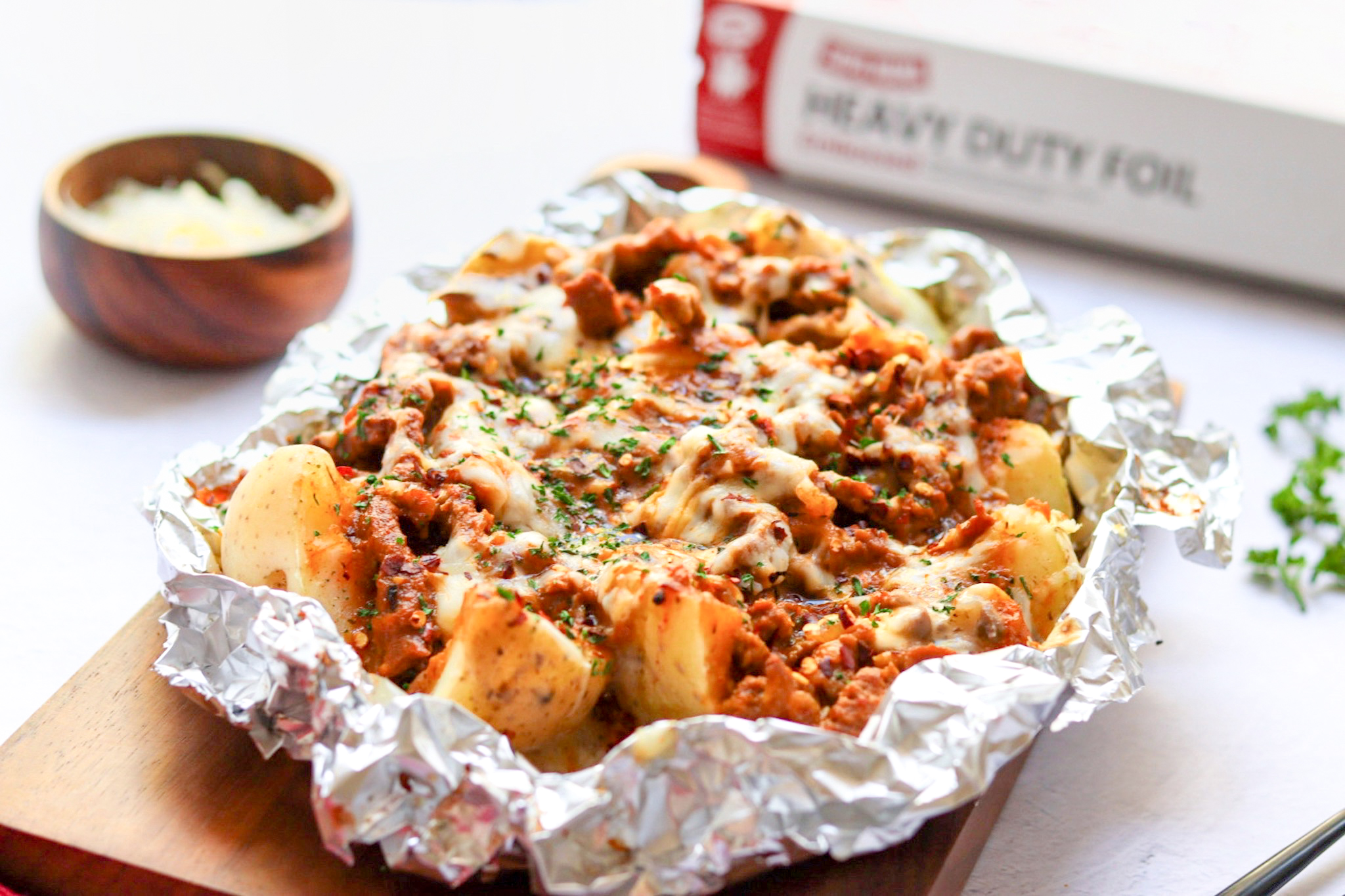 Prep Time: 1 hour
Cook Time: 25 minutes
Serves: 3-4 as a side dish
Potato Parcel Ingredients:
Supa Mama® kitchen foil
3 potatoes
Salt and pepper, as needed
Butter
Method:
Boil potatoes until fork tender in salted water.
Place potatoes in a sheet of Supa Mama® kitchen foil and seal. Bake for 20 minutes in a preheated oven (180° Celsius) placing blobs of butter all over with generous seasoning of salt and pepper.
Remove from the oven and open the foil, be careful as the steam escapes.
Slice the potatoes and season again with salt.
Top with your choice of topping. (Mushroom sauce recipe below).
Serve in your Supa Mama® kitchen foil for that rustic feel.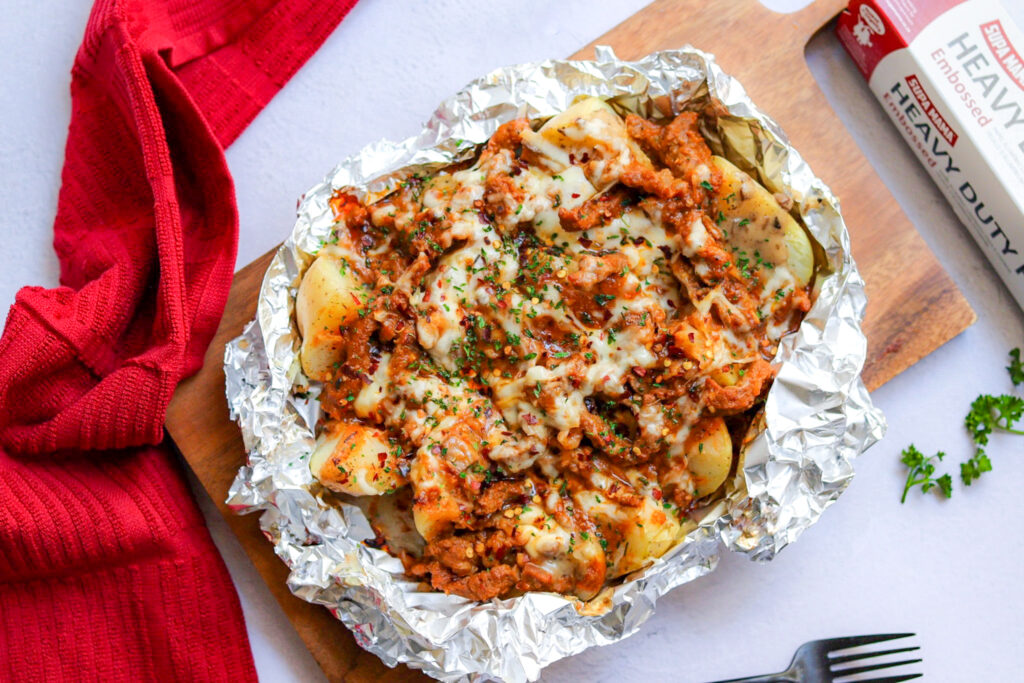 Mushroom Sauce Ingredients:
1 punnet mushrooms, sliced

250ml fresh cream

1/2 teaspoon garlic powder

1/2 teaspoon parsley

1/4 teaspoon black pepper powder

1/4 teaspoon salt

200g mozzarella, grated

2 tablespoons butter
Method:
In a small pot on medium high heat add in your butter and mushrooms.
Cook until your mushrooms are a nice golden brown colour and add in your cream and spices. Allow to come to a bubble.
Add in your mozzarella, mix continuously until cheese melts and sauce thickens.
Use as a delicious  baked potato parcel topping or as desired. 
Recipe by @mykicthenza. Follow her page on Instagram for great recipes.