Cold weather salad doesn't have to be a distant memory in the Autumn and winter!
Here are 3 cold weather salad ideas
1. Broccoli Salad with Apples, Walnuts, and Cranberries. Make sure to toast your nuts on a sheet of baking paper in the oven!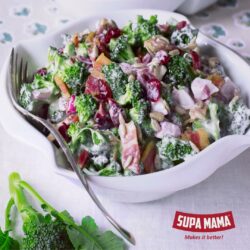 2. Roasted vegetable salad. Roast your veg on a foil lined baking tray for easy clean-up!