A way to preserve fresh leftover herbs and pack some flavour into a meal with little effort? SIGN ME UP
. This herb ice is a great way to save those left over herbs instead of letting them go to waste!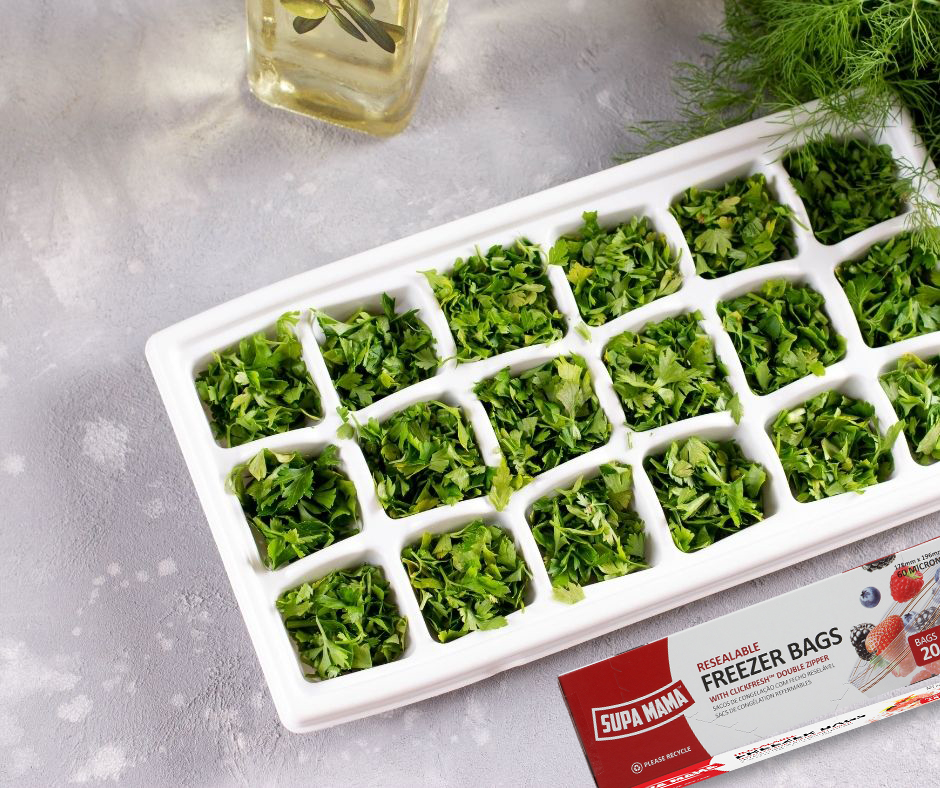 You will need:
Supa Mama® freezer bag
Fresh herbs
Olive oil
Instructions:
Chop up your fresh herbs & place them into an ice tray.
Drizzle olive oil into the ice tray covering herbs.
Freeze for 1-2 hours.
Once frozen, transfer the 'herb ice' into a Supa Mama® freezer bag and store until needed.
SUPA TIP: Easily pop these into a pan from frozen to get some herb flavour into your dish! Great with chicken, meats or to fry onions in for the start of your curry etc. YUM!