Supa simple, supa delicious & should be made more often. These marinated wings are a guaranteed crowd pleaser!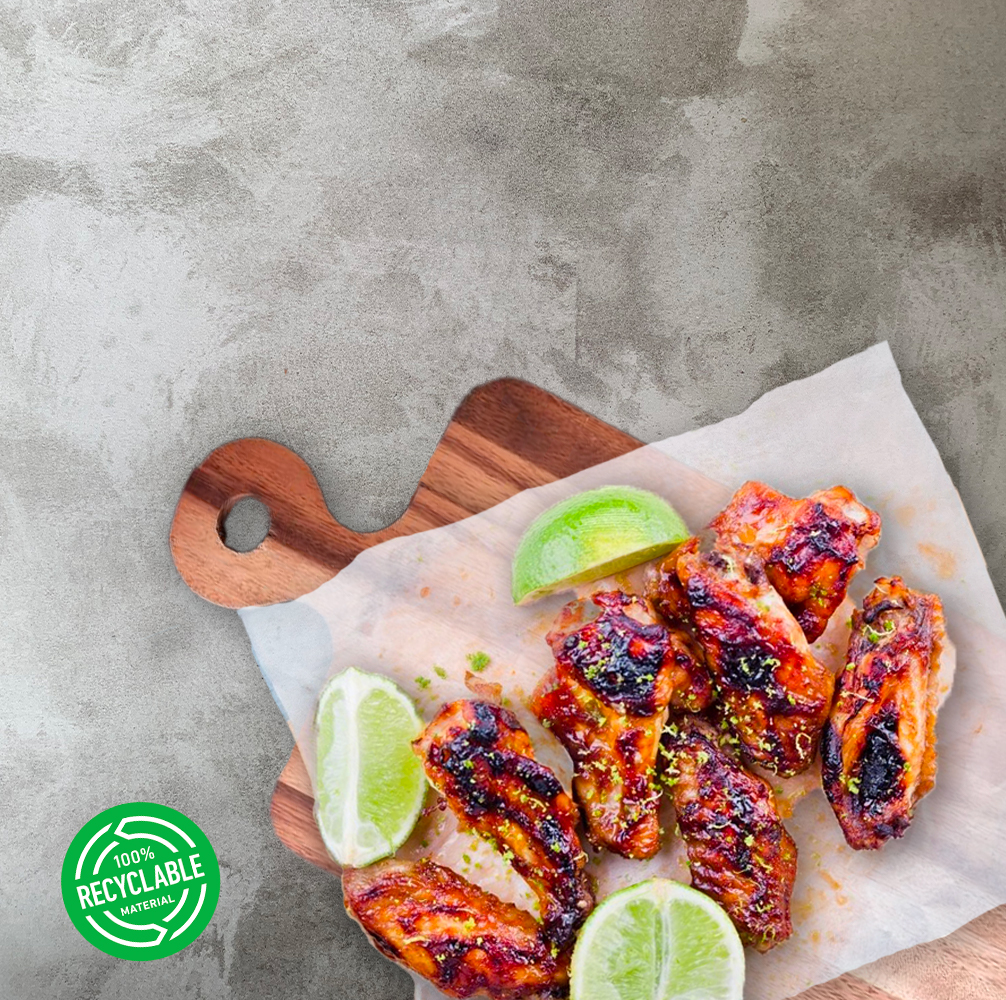 Prep Time: 2 hours
Cook Time: 25 minutes
Serves: 4
You will need:
Supa Mama® kitchen foil
Supa Mama® medium freezer bag
1/4 cup tomato sauce
1/3 cup barbeque sauce
2 tsp Worcestershire sauce
1/4 cup brown sugar
2 tsp chicken spice
1 tsp smoked paprika
1 tsp ground coriander
Pinch of salt and pepper
12 (1kg) chicken wings, cut in half at joint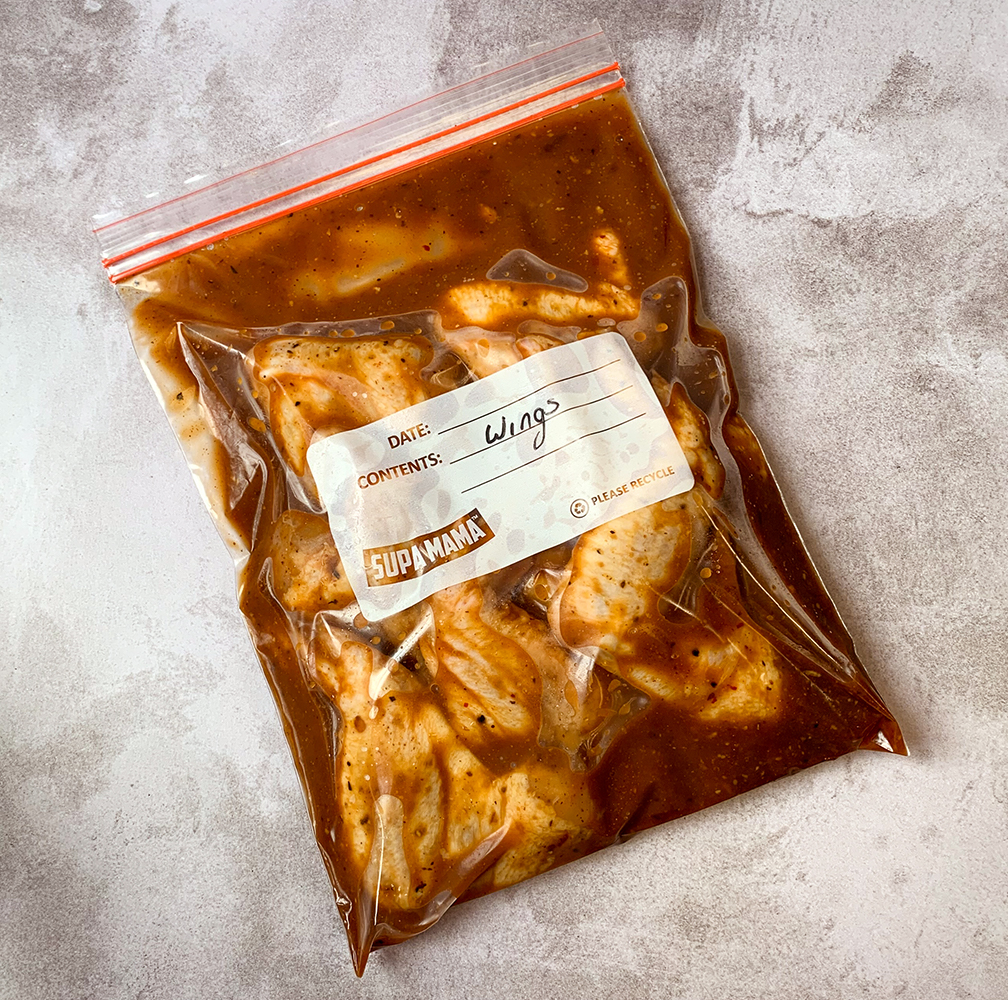 Instructions:
In a jug, whisk together your tomato sauce, barbeque sauce, Worcestershire sauce, sugar and seasoning.
Place your chicken in your freezer bag and pour in your marinade. Zip seal your Supa Mama® freezer bag and give everything a good squish around to ensure all the chicken is coated.
Refrigerate your wings in the bag for at least 2 hours or overnight.
Preheat oven to 200°C. Line a baking tray with kicthen foil.
Place chicken on the lined tray and place in the oven, for 25 to 30 minutes or until crisp and golden. Turn the chicken over half way (about 15 minutes in).
Remove from the oven and serve with a fresh lemon or lime wedge, a side and a dip.
Enjoy your sticky and delicious marinated wings.
Supa Tip: You can make this marinade, allow it to sit for 2 hours and freeze until needed! A great way to save time
Want to know more about how Supa Mama® #MakesItBetter? Read more about how you become an agent of change with every purchase.