Tired of a beetroot-stained chopping board? Here is a kitchen hack to ensure you have no more stained boards.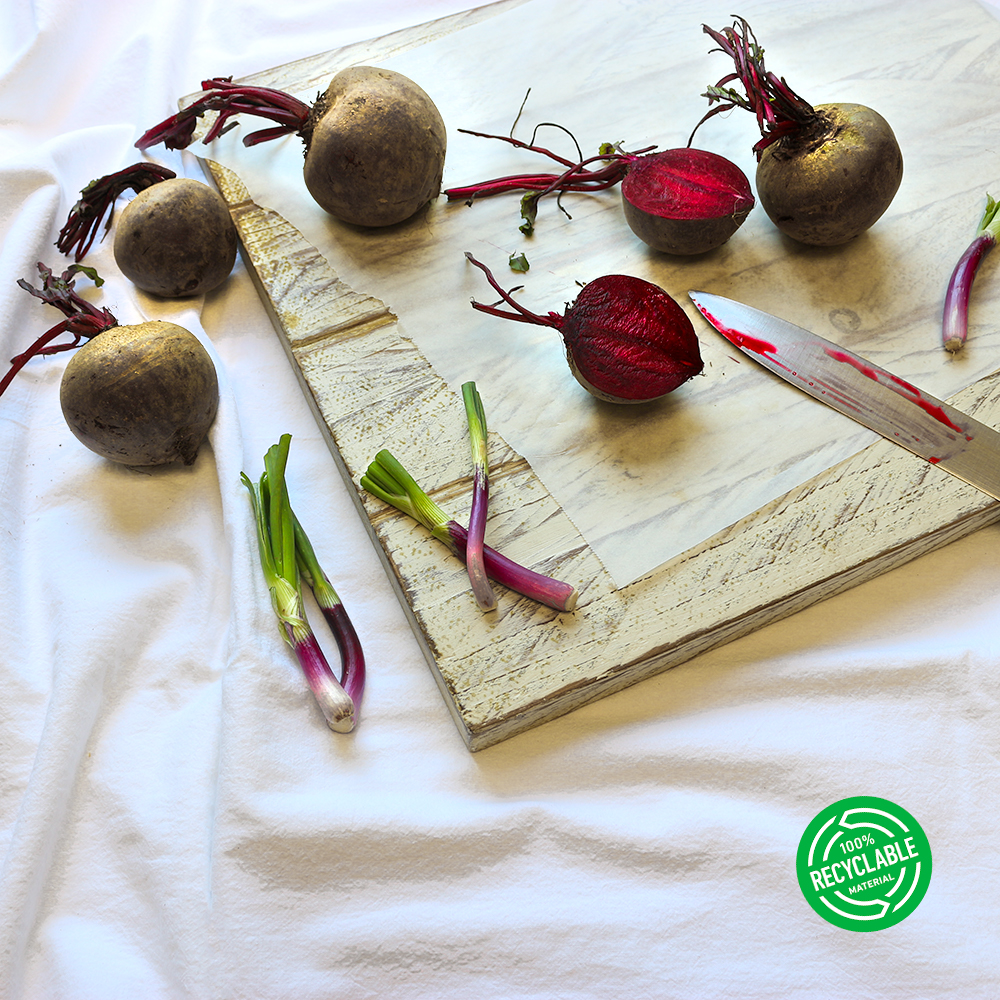 You will need: Supa Mama® baking paper
Instructions:
Lay out a piece of baking paper on the board.
Chop your beets on the baking paper lined board to avoid harsh staining!
Remove baking paper & wash board as normal.
SUPA TIP: Beets can stain our hands too & nothing is worse than having guests over with red or purple stained hands!
Add baking soda and a little water, rub vigorously, then rinse and repeat.
The baking soda works so well, surprisingly a lot better than lemon juice which has been my go-to previously.