Oatmeal bars make a great, nutritionally dense, energy packed, yummy snack! 🌾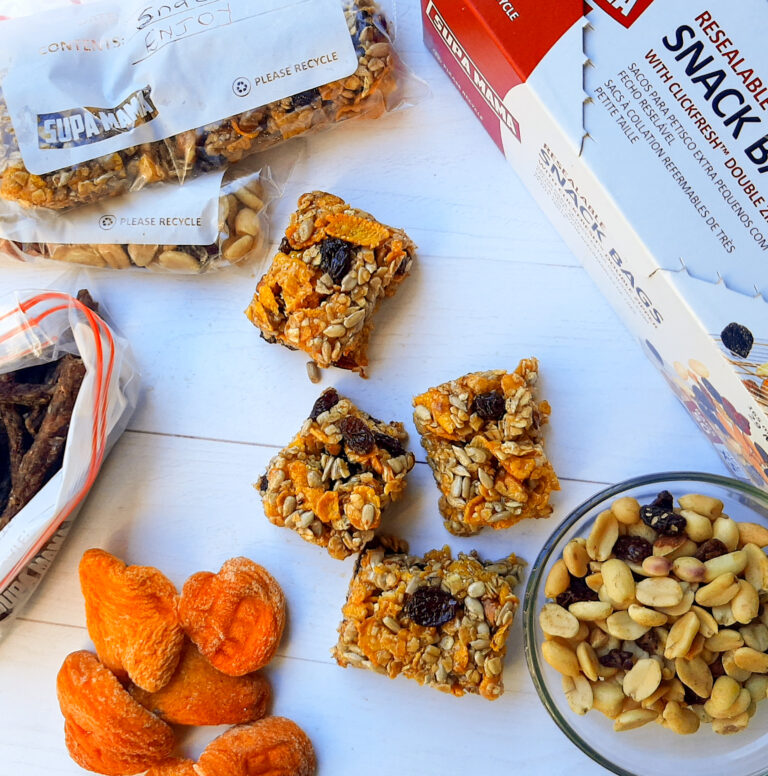 You will need:
Supa Mama® baking paper
¼ cup sugar
1/3 cup honey
¼ cup butter
½ tsp cinnamon
½ cup raisins
½ sunflower seeds
2 cups cereal (cornflakes)
1 cup quick oats (oatmeal)
½ cup chopped pecan nuts
Supa Mama® snack bags for storage
Instructions:
Grease 8-inch square cake pan and line the pan with Supa Mama® baking paper.
In a pan, on medium heat, heat sugar, honey, butter, and cinnamon while stirring constantly until it begins boiling. Boil for 1 minute and remove from the heat.
Add raisins and the rest of the ingredients.
Place the mixture into the prepared baking pan and press down using a big spoon.

Let it sit for 30 minutes or until cool. Cut into rows and store them in Supa Mama® Snack Bags separating them with small pieces of baking paper to prevent sticking together.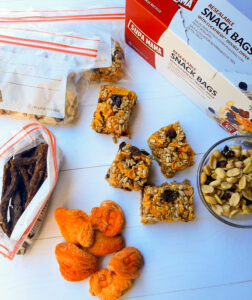 SUPA TIP: These will keep best if refrigerated, but 'lasting long' isn't usually a requirement as they are so delicious!