Level up your oats with yogurt bark, or just create a yummy snack for your family!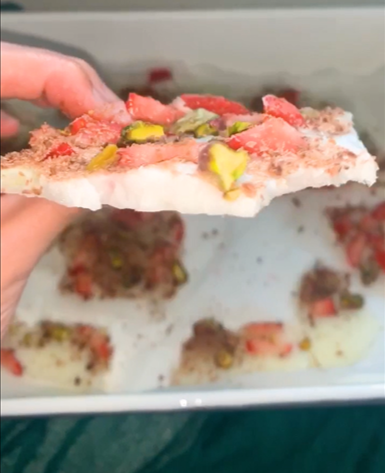 You will need:
Supa Mama® baking paper
500g yoghurt of choice
3 Tbsp honey
Toppings of choice – I used chopped strawberries, pistachios and grated chocolate
Instructions:
Combine yoghurt and honey in a medium-sized bowl.
Lay out a sheet of Supa Mama® baking paper onto a baking tray.
Spread the mixture about 0.5cm thick onto a the baking paper.
Top with toppings and freeze until firm, about 2-4 hours.
Break into pieces. Keep in freezer until ready to serve.
Enjoy as a snack on its own or in a smoothie bowl or oats.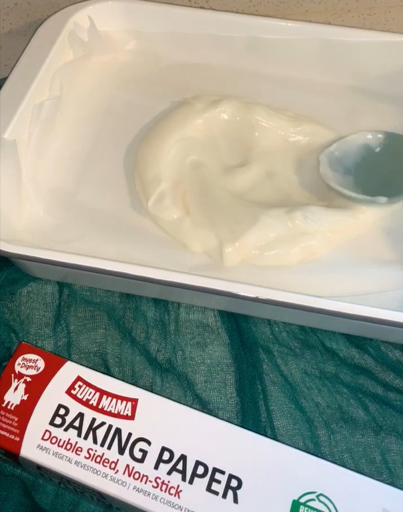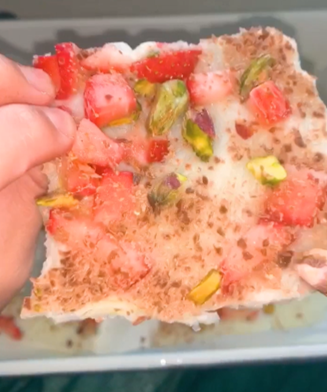 SUPA TIPS:
Using a full cream yoghurt is best as it is less 'icy' when frozen.
Top your bark on your oats or hot porridge and stir it in for a creamy delicious finish to your dish.
Customise these flavours and change it up each time!